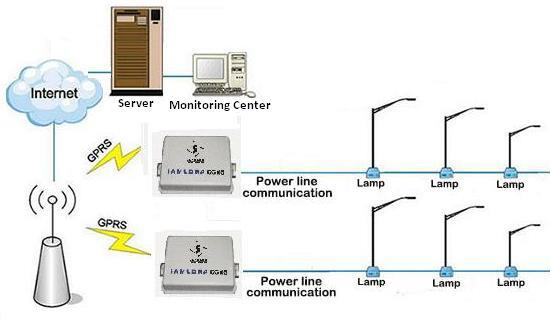 Samudra CCMS (Centralized Control and Monitoring System) by Samudra LED is a GSM/GPRS/RF based product, designed specifically for Street Lighting Projects to ensure optimal on-field product performance including remote and automated control capabilities. This product is a must have tool for Smart Cities. The use of CCMS is intended to control and monitor various performance parameters of led street lights.
KEY FEATURES:

Remote Monitoring & Control System

GSM/GPRS/RF based Remote Monitoring & Control System for 
maintaining lighting network.
Intelligent logger for Control & Monitoring.
Web Hosted Server Application for Global Accessibility.
Integrated Software Solution
Auto scheduling of Feeder Modules for control of street lights.

 

Data Capturing and Invoice Generation

 Captures data on electrical parameters like KWH, KVA, KVAR, PF, V, I phase wise.
 Data can be easily exported to excel and PDF.
 Generates monthly invoices.

 

     

 

Security

Special Emergency ON-OFF facility with wireless control.
Secured Role based User access.
Automatic SMS/Email Alerts.
Storage of one year data and backup of previous data.

 

Other Features

Map support for asset location and status.
Real time update of the lighting network status and faults on the operator screens.
On-board independent power module with battery backup & charging facility.
On- board surge protection and optical isolation for high voltage signal input.

 

ADVANTAGES :

Eliminates manual Intervention for operating lights.
Helps prevent energy wastage
Generates accurate invoices based on factual data.
Ensures transparency in operations
Drives accountability.
Secure & tamper proof technology.
User friendly.
Drastically reduces the turnaround time for repair & maintenance jobs.
Helps with data analytics.
GSM/GPRS/RF technology enables controlling & monitoring from any locations.
Promotes Smart Governance.
Customizable.